About Us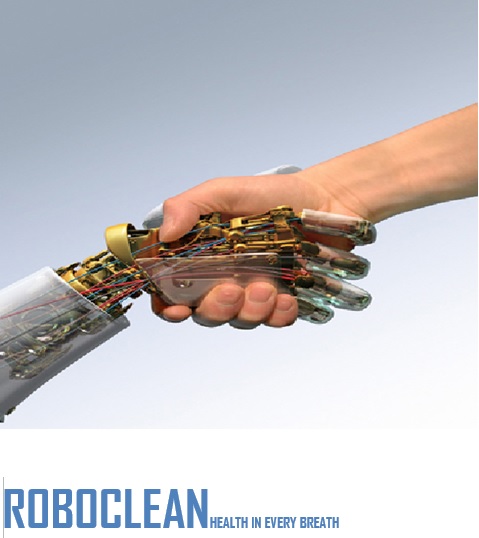 Roboclean is one the premier Australian companies that has the capability to ensure the safe environment within a workplace, building. We are quite unique in our services as compared to our competitors. In India, we are the first dedicated indoor air quality and energy management company to setup operations.
Roboclean is not another indoor air quality company that tells people about the problems and tells the same thing again and again. We provide end to end solutions to protect a company from any problems that will disrupt the internal and external air quality. These services are the latest in the segment and will be very effective in energy saving.
Our services are based on the principle Inspect, Correct and Protect. This can be explained on the basis that an inspection is done to assess the problem haunting a customer. This is done by visually inspecting the area by our Roboclean staff and we use robots where human being cannot access. The principle 'Correct' is the process of suggesting the services that should be done to prevent the problem from happening. This is done, while submitting the inspection report to the client, in these report complete details of the problems will be suggested and the services rendered by us to prevent the problem will be in the report. The principle of 'Protect', means the building or work area will be protected from all the problems that will haunt the normal working environment.
We also offer an array of chemicals as part of our portfolio; they are used for the maintenance of Buildings, Air Condition Units and Kitchen Maintenance.
---