Reconditioning Condensers and Cooling coils
To increase the perfomance and life of air conditioning units the cooling and condenser coils are reconditioned by cleaning and spraying coatings to increase the efficency of the system .We guarntee a minimum 20 percent of energy saving . We have a variety of chemicals coatings (which can control corrosion , micobial growth). We have special coatings to make condenser anti-static, anti-corrosive (can withstand salty atmosphere) and anti-microbial.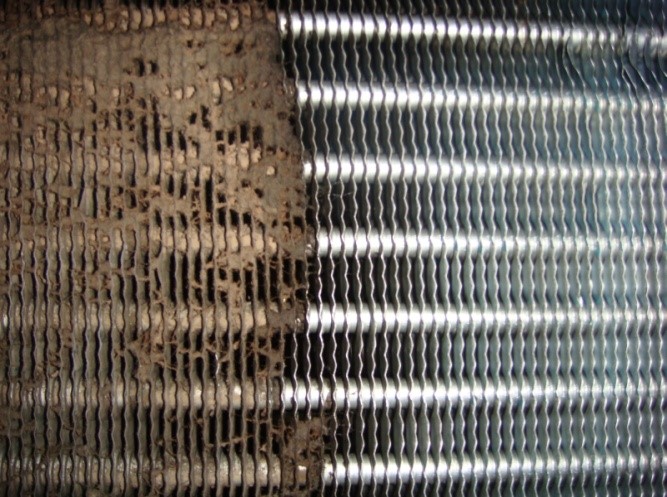 Anti-corrosive tratment and anti-static treatment
Types of Coatings
ROBO –Nano Coat & Weather Shield Coat
Nano Coat is basically anti-static coatings given to the condenser units, coils fins and fans of commercial HVAC units walk in coolers, PTAC units refrigerated Trailers. Our anti-static coating keeps them dirt and debris free for at least a year. Our Nano-spray is imported from Australia.
ADVANTAGES OF NANO COAT
* Non-corrosive; preserves the surface
* 100% Bio-degradable, Anti-microbial
* Removes mould and inhibit mould growth
* 10 percent increased cooling capacity
* Reduced energy cost
* Upto 25% increased airflow, less energy usage results in reduced carbon foot prints.
---